Products
IBM DS3512 Dual Controller Storage System - 1746-A2D (1746-A2D)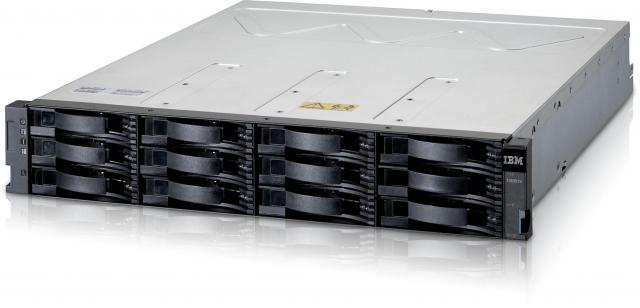 get a quick quote
Deliver mid-range performance and scalability at entry-level prices
Leverage built-in management expertise in intuitive and powerful storage management software
Deliver simplified data protection management and automated recovery
Support Enhanced Global Mirroring over IP and/or Fibre Channel
Deliver continuous data security with full disk encryption and support high-performing solid-state drives (SSDs)
Ensure data integrity with support for the T10 Protection Information (T10-PI) standard
IBM® System Storage® DS3500 Express combines excellent development with leading 6 gigabits per second (Gbps) host interface and drive technology. With its simple, efficient and flexible approach to storage, DS3500 Express is a cost-effective, fully integrated complement to IBM System x® servers, IBM BladeCenter® and IBM Power Systems™. By offering substantial improvements at a price that fits most budgets, DS3500 Express delivers superior price/performance ratios, functionality, scalability and ease of use for the entry-level storage user.
---