Products
IBM Storwize V7000 Controller 24 2076-124 (2076-124)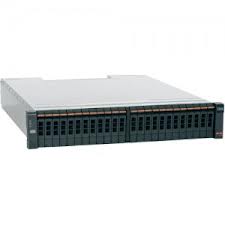 get a quick quote
The IBM 2076 Storwize V7000 disk system is IBM's newest midrange disk offering; built on IBM System Storage SAN Volume Controller technology, specifically designed to help address midrange or departmental storage requirements.
The IBM 2076 Storwize V7000 Control Enclosure Model 124 comes packaged in a 2U rack-mountable enclosure with dual-active RAID controllers.
Accommodates up to twenty-four 2.5-inch disk drives installed within the base 2U enclosure, and provides 8 Gbps FC ports for host or external storage connectivity, and 1 GbE for iSCSI host connectivity.
---